Hi All,
Long time no blogging so I thought I'd update you with my recently completed team. The models are from Shadowforge apart from the Naga which is from Impact Miniatures.
I've been using this team as Pro Elves in Bloodbowl, but need to finish a few more line elves before that's completed - I'm at the dangerous stage where I have enough painted to play with so there's a chance the remaing few will not be completed like in many of my other teams... let's hope I can be diciplined enough to 100% finish them.
They're not doing too badly in league play at the moment - I'm on 5 wins and 2 losses and 3rd place. I'll also be taking the team to the Thrudball in August so hopefully I'll get some good games out of them in the tournament setting too!
Team shot: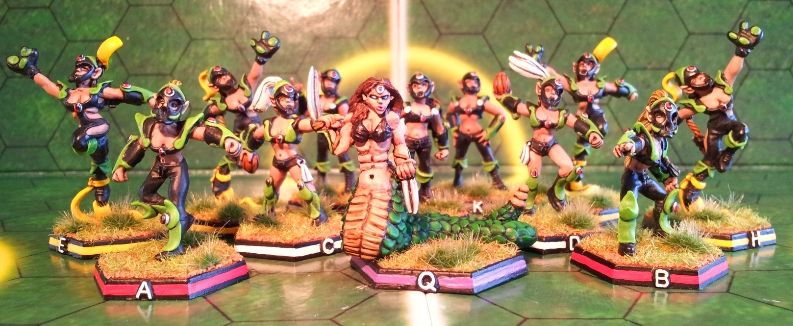 Naga Widowmaker:
Hunters/Blitzers: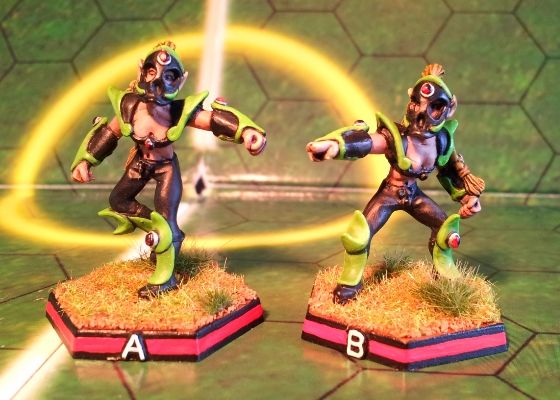 Strikers/Catchers: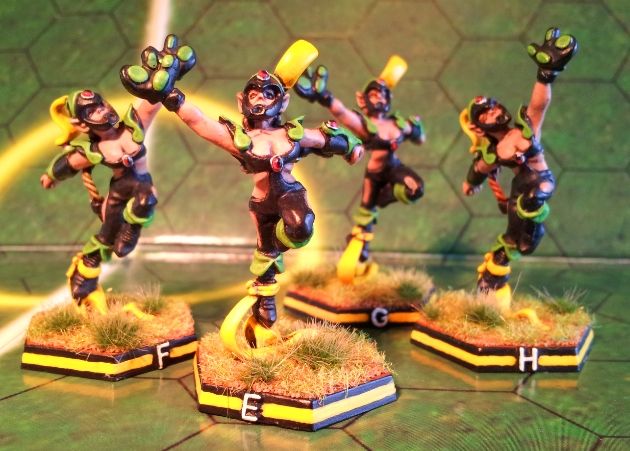 Throwers:
Midfielders/Line Elves: